🎉 We just turned 1 year! For a limited time, Icy Premium is 66% off – $299 for 12 months! Top off or sign up today! 🎉
CyberKongz VX
0x7ea3cca10668b8346aec0bf1844a49e995527c8b
14,832 Circulating Supply
2.5% Royalty
NOTE: around 7K CyberKongz VX are bridged to our collection on Polygon and thus held by the bridge contract!. CyberKongz VX are unique and randomly generated 3D NFT Social Avatars for the Metaverse...
and upcoming interoperability with The Sandbox.. Some appear normal. Some look weird. Some are just damn cool! Maybe some even look familiar!. More CyberKongz Collections!. Website | Twitter | Discord
Read more
Always DYOR and confirm all URLs are legit, including OpenSea.
The links above are pulled from OpenSea and may change at any time, even OpenSea's link. All sales data is based on blockchain data for this contract address.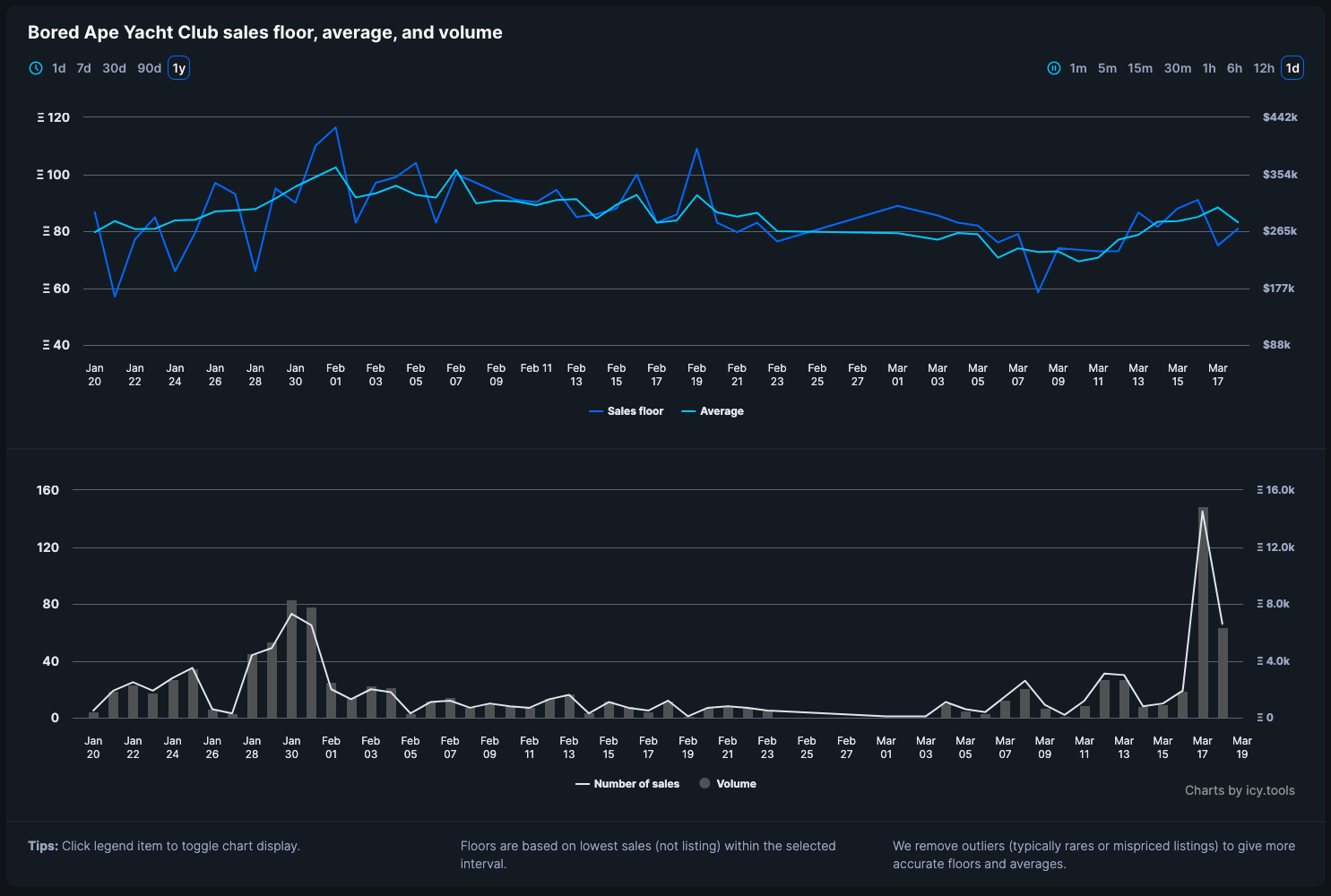 Sign in or unlock Premium to continue
To keep track of floors and volumes you need to sign in and validate your Icy Premium access.
Learn more about Icy Premium
CyberKongz VX frequently asked questions