🎉 Icy 1 year sale! For a very limited time, Icy Premium is 66% off – only $24.99/mo for annual plans! Top off or sign up today! 🎉
Artsy Monke
0xa4bcd3b7f141ba1f08f36033fdfce691565561bc
10,000 Circulating Supply
7% Royalty
Original pieces of AI generated art featuring 20 different art themes. No two are alike. 10,000 completely unique Art NFTs. Commercial rights of each NFT belong to the current holder.
Always DYOR and confirm all URLs are legit, including OpenSea.
The links above are pulled from OpenSea and may change at any time, even OpenSea's link. All sales data is based on blockchain data for this contract address.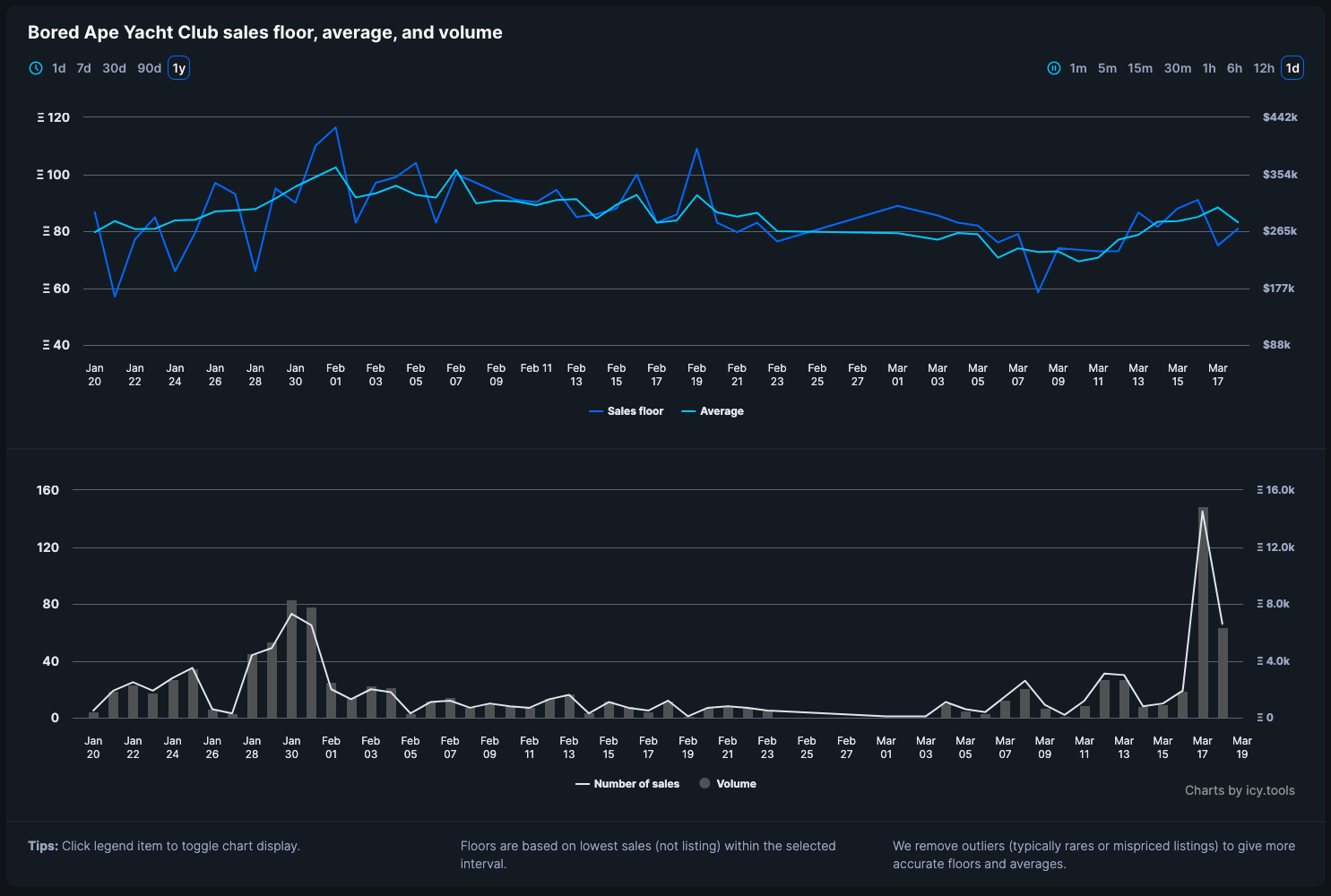 Sign in or unlock Premium to continue
To keep track of floors and volumes you need to sign in and validate your Icy Premium access.
Learn more about Icy Premium
Artsy Monke frequently asked questions