🎉 Icy 1 year sale! For a very limited time, Icy Premium is 66% off – only $24.99/mo for annual plans! Top off or sign up today! 🎉
Kodachrome V2
0xb33595329e96a5f5144d2ec0100bf0b3ddcb9ab3
1,500 Circulating Supply
7.5% Royalty
KODACHROME is built from a collection of 100+ previously exposed rolls of film from bygone eras spanning approximately 1945-1995. The film has come from various sources - thrift stores, flea markets...
, estate sales and more. Each exposure will be chemically developed in a lab, reimagined as a new work of digital art, and stored on the blockchain forever under new stewardship.
Read more
Always DYOR and confirm all URLs are legit, including OpenSea.
The links above are pulled from OpenSea and may change at any time, even OpenSea's link. All sales data is based on blockchain data for this contract address.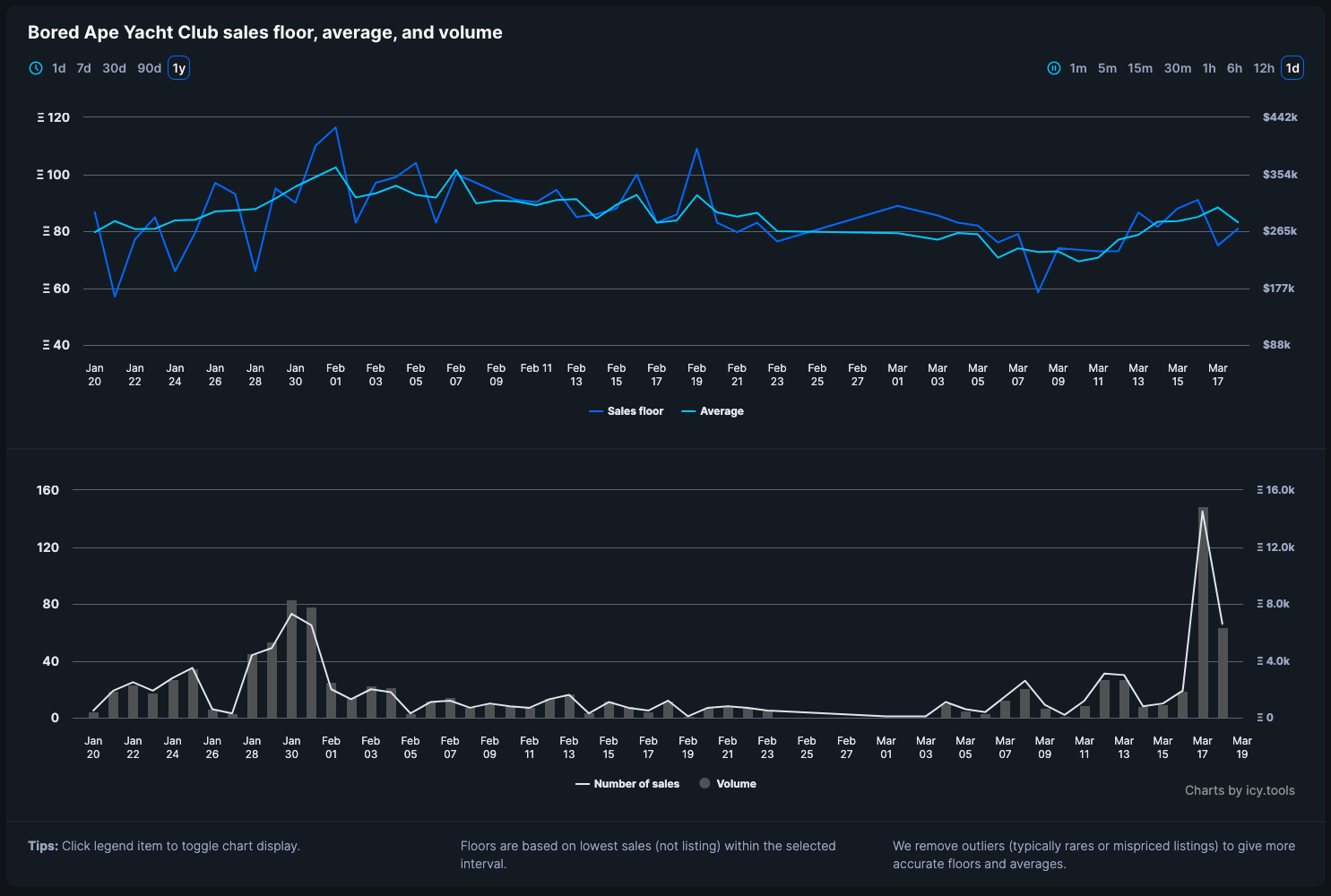 Sign in or unlock Premium to continue
To keep track of floors and volumes you need to sign in and validate your Icy Premium access.
Learn more about Icy Premium
Kodachrome V2 frequently asked questions