199X by Spectra.art
0xbe7aa78bb765be29113f50830edf42130c8b6bc1
1,997 Circulating Supply
7.5% Royalty
199X is Spectra.art's official PFP, our love letter to the 90s, and our most ambitious project yet.. In true Spectra fashion, the project is also an NFT first! Each Avatar is a 3D model rendered using...
our custom on-chain 3D graphics software, Shackled.. Every NFT includes:. A 3D model, so that in time you can use your Avatar in your favorite Metaverses and games.. A 2D on-chain render to use as a PFP.. A wireframe render, which you can use to give your PFP a unique look.
Read more
Always DYOR and confirm all URLs are legit, including OpenSea.
The links above are pulled from OpenSea and may change at any time, even OpenSea's link. All sales data is based on blockchain data for this contract address.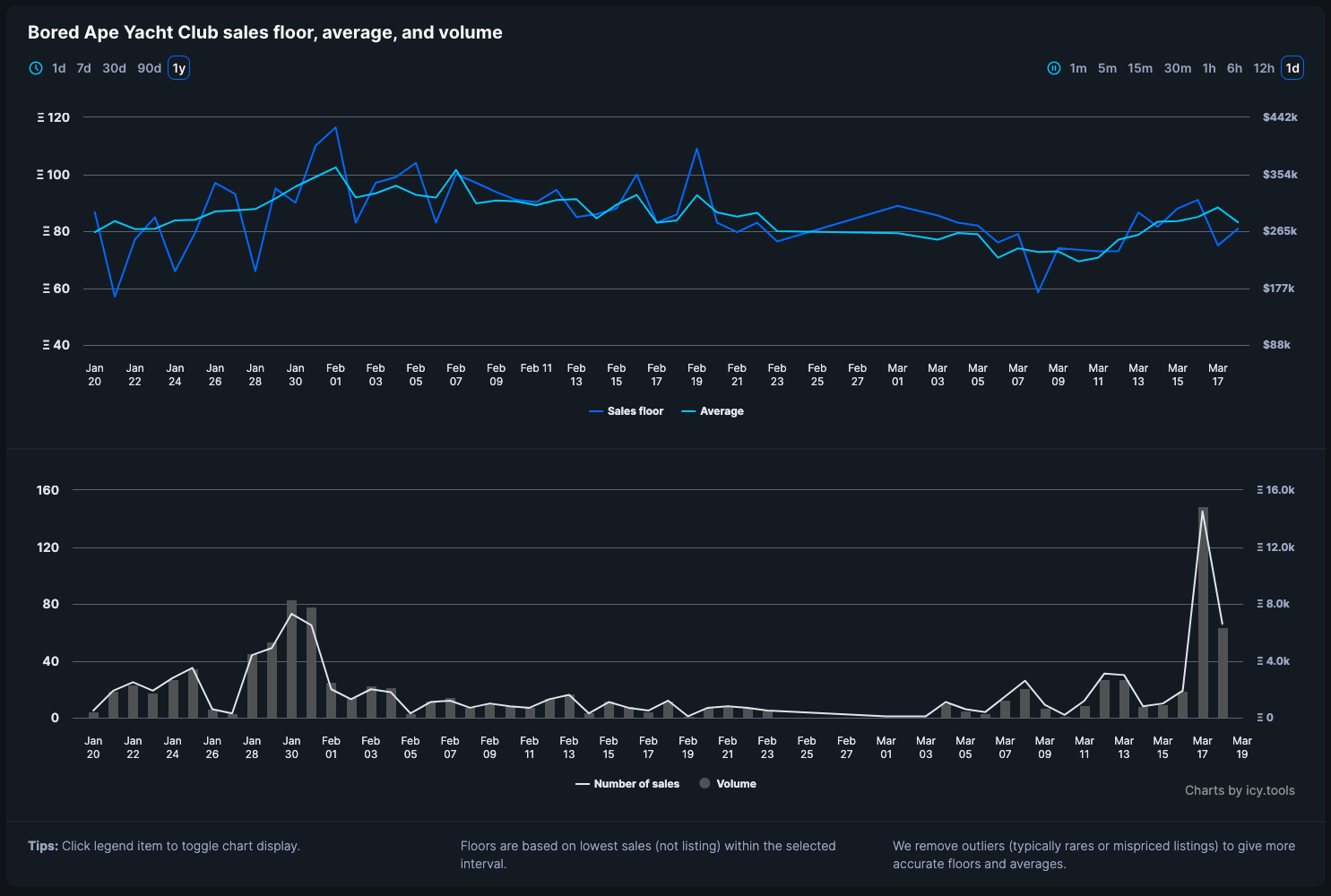 Sign in or unlock Premium to continue
To keep track of floors and volumes you need to sign in and validate your Icy Premium access.
Learn more about Icy Premium
199X by Spectra.art frequently asked questions