AIORBIT
0xba66a7c5e1f89a542e3108e3df155a9bf41ac824
10,000 Circulating Supply
5% Royalty
AIORBIT is an exclusive on-chain NFT collection crafted by AI with the goal of contributing to humanity through innovative technology.. Our collection is the first AI-directed 10K animated NFT...
collection, promoting autonomy through blockchain/web3.. With 6.98T unique combinations, AIORBIT NFTs showcase mesmerizing orbits that push the boundaries of creative expression. Each NFT features a distinct combination of hue, rotation speed, number of circles, radius, distance, and stroke width.. As passionate contributors to the rapidly-evolving world of digital art, AIORBIT offers a vast array of possibilities while staying committed to our mission of harnessing the power of AI to foster a better, more advanced future for all.. Our values are Autonomy, Transparency, Education, and Community (ATEC).. Join the remarkable journey that transcends the realms of art and technology. Immerse yourself in the enthralling world of AIORBIT.
Read more
Always DYOR and confirm all URLs are legit, including OpenSea.
The links above are pulled from OpenSea and may change at any time, even OpenSea's link. All sales data is based on blockchain data for this contract address.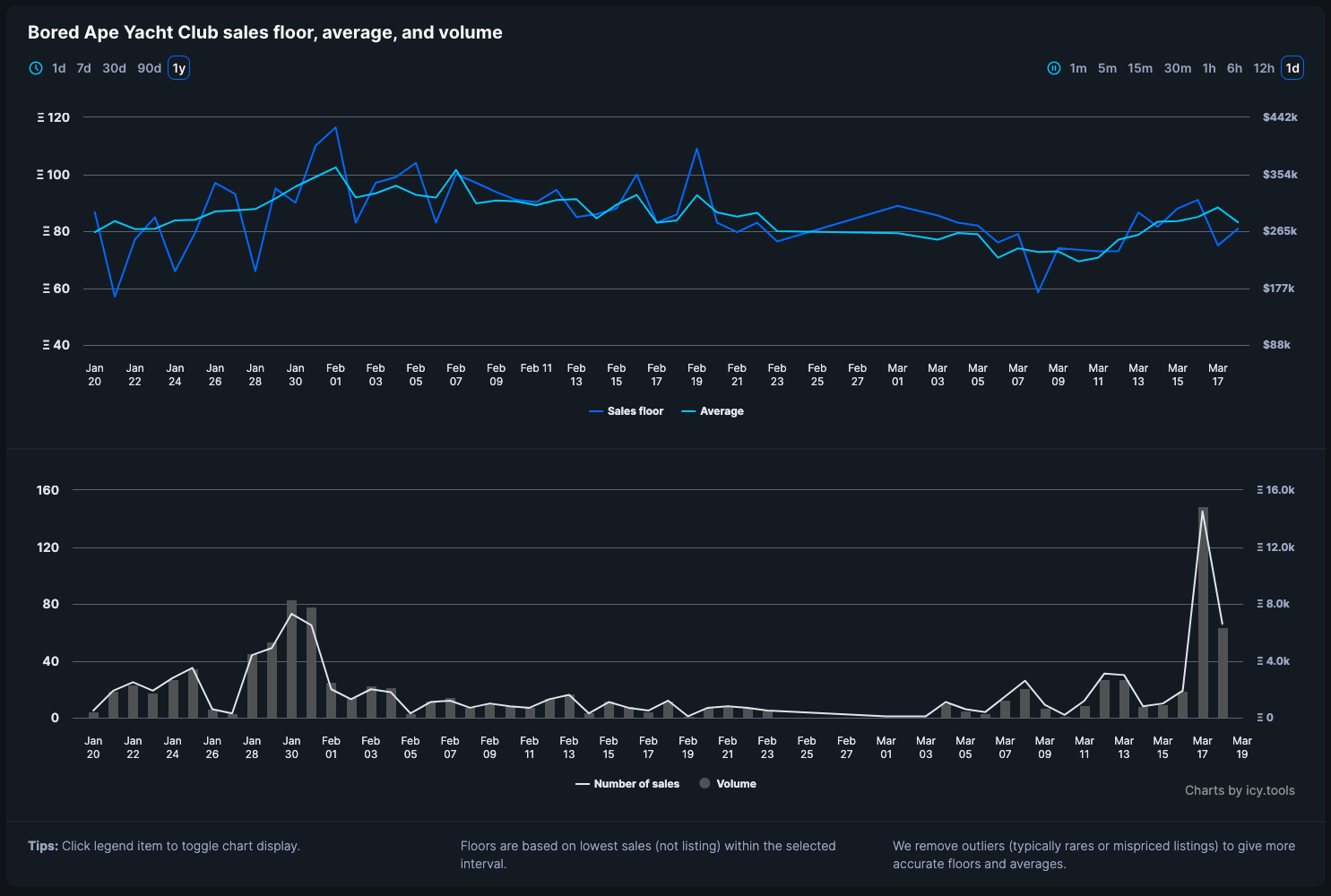 Sign in or unlock Premium to continue
To keep track of floors and volumes you need to sign in and validate your Icy Premium access.
Learn more about Icy Premium
AIORBIT frequently asked questions