Bored Ape Yacht Club
0xbc4ca0eda7647a8ab7c2061c2e118a18a936f13d
10,000 Circulating Supply
2.5% Royalty
The Bored Ape Yacht Club is a collection of 10,000 unique Bored Ape NFTs— unique digital collectibles living on the Ethereum blockchain. Your Bored Ape doubles as your Yacht Club membership card, and...
grants access to members-only benefits, the first of which is access to THE BATHROOM, a collaborative graffiti board. Future areas and perks can be unlocked by the community through roadmap activation. Visit www.BoredApeYachtClub.com for more details.
Read more
Always DYOR and confirm all URLs are legit, including OpenSea.
The links above are pulled from OpenSea and may change at any time, even OpenSea's link. All sales data is based on blockchain data for this contract address.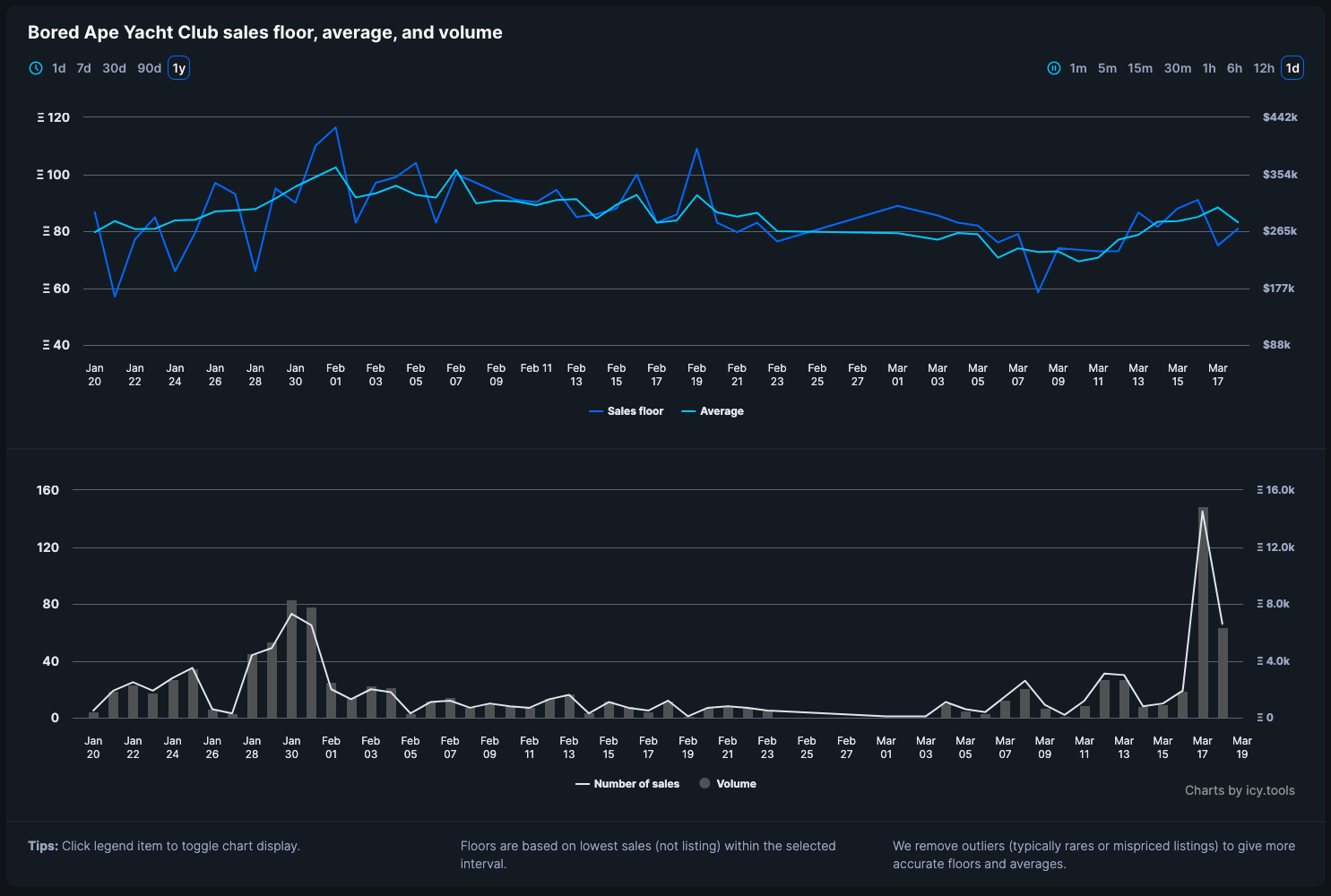 Sign in or unlock Premium to continue
To keep track of floors and volumes you need to sign in and validate your Icy Premium access.
Learn more about Icy Premium
Bored Ape Yacht Club frequently asked questions