🎉 Icy 1 year sale! For a very limited time, Icy Premium is 66% off – only $24.99/mo for annual plans! Top off or sign up today! 🎉
Care Bears Forever ETH
0x7c3e8096b70a4ddc04c4344b8f33b97c9d12bc4e
2,827 Circulating Supply
10% Royalty
Care Bears™ Forever NFTs are here to spread love and positivity and turn this so-called Bear Market into a Care Bears Market. Collect multiple characters so you can get ALL the mystery prizes by...
entering the Sharing Challenges on CareBears.xyz. 👀 Time to Share Your Care!. https://opensea.io/collection/care-bears-forever-matic. CareBears.xyz Marketplace. . To open a sealed Care Chest, you'll need to send it to your RECUR account first
Read more
Always DYOR and confirm all URLs are legit, including OpenSea.
The links above are pulled from OpenSea and may change at any time, even OpenSea's link. All sales data is based on blockchain data for this contract address.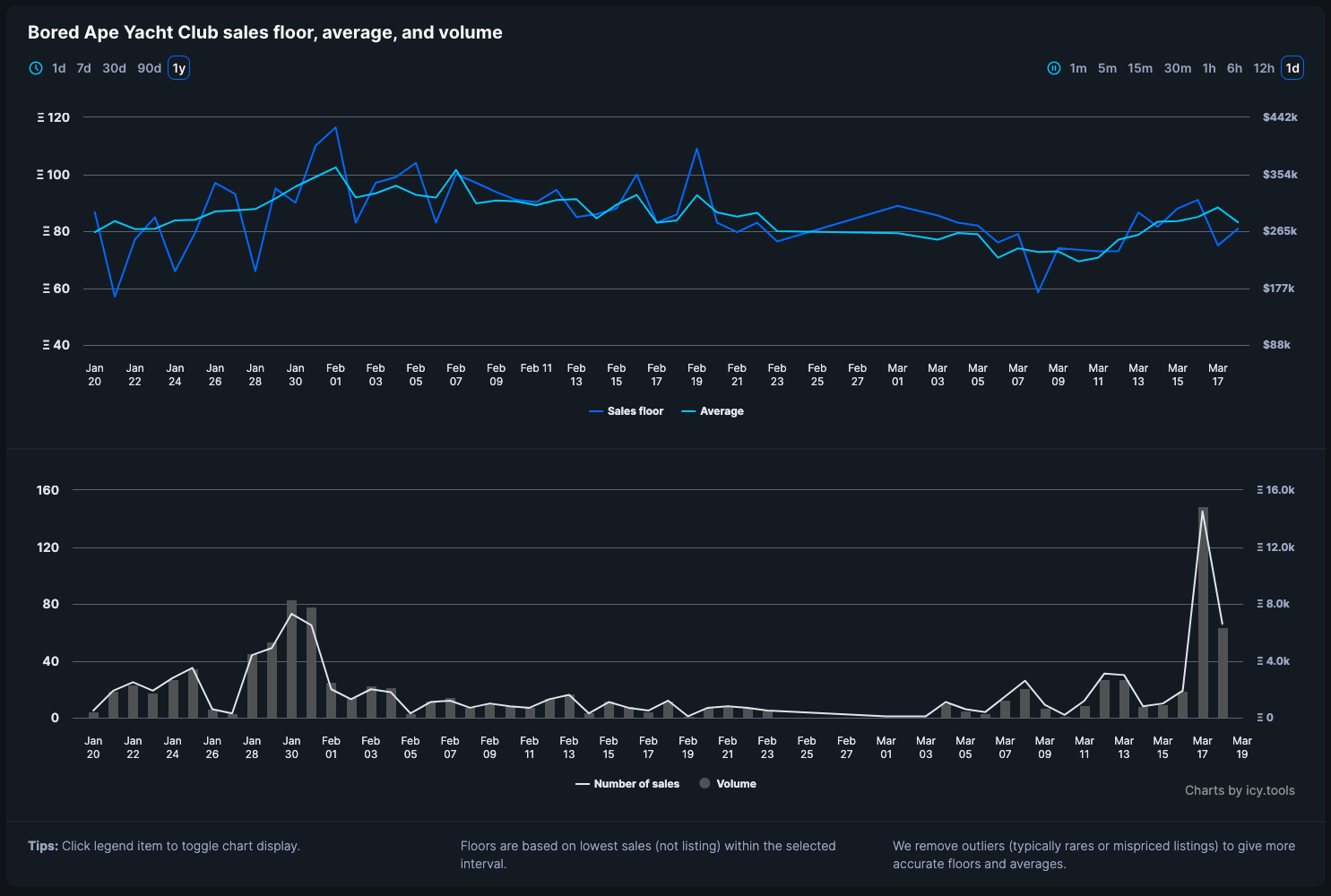 Sign in or unlock Premium to continue
To keep track of floors and volumes you need to sign in and validate your Icy Premium access.
Learn more about Icy Premium
Care Bears Forever ETH frequently asked questions