CyberKongz
0x57a204aa1042f6e66dd7730813f4024114d74f37
4,998 Circulating Supply
2.5% Royalty
Welcome to an alternate reality, where evolution took a different route and weird apes roam the earth.. Some appear normal. Some look weird. And some are just damn cool! . Every CyberKong is unique...
and owns randomized items with different rarities. A few are super rare and even animated!. Maybe some of them look familiar! . More CyberKongz Collections!. Website | Twitter | Discord
Read more
Always DYOR and confirm all URLs are legit, including OpenSea.
The links above are pulled from OpenSea and may change at any time, even OpenSea's link. All sales data is based on blockchain data for this contract address.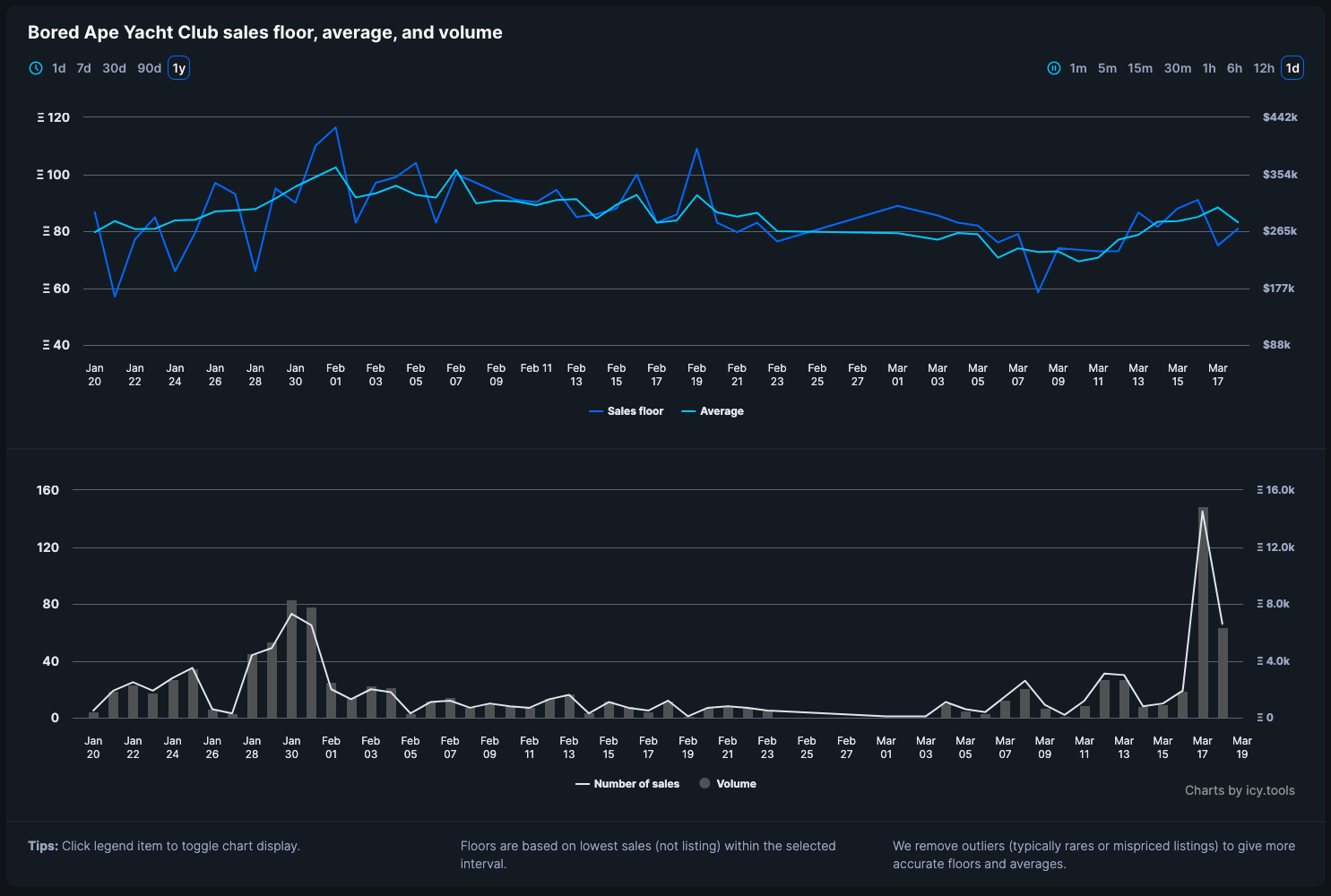 Sign in or unlock Premium to continue
To keep track of floors and volumes you need to sign in and validate your Icy Premium access.
Learn more about Icy Premium
CyberKongz frequently asked questions