🎉 Icy 1 year sale! For a very limited time, Icy Premium is 66% off – only $24.99/mo for annual plans! Top off or sign up today! 🎉
Dogs Unchained
0x9c0ffc9088abeb2ea220d642218874639229fa7a
9,999 Dogs stored directly on the blockchain. Dogs enables on-chain Booming where owners can choose the best of traits from two Dogs and combine them into one Superdog! This makes Dogs Unchained...
deflationary with art that is always improving over time.
Read more
Always DYOR and confirm all URLs are legit, including OpenSea.
The links above are pulled from OpenSea and may change at any time, even OpenSea's link. All sales data is based on blockchain data for this contract address.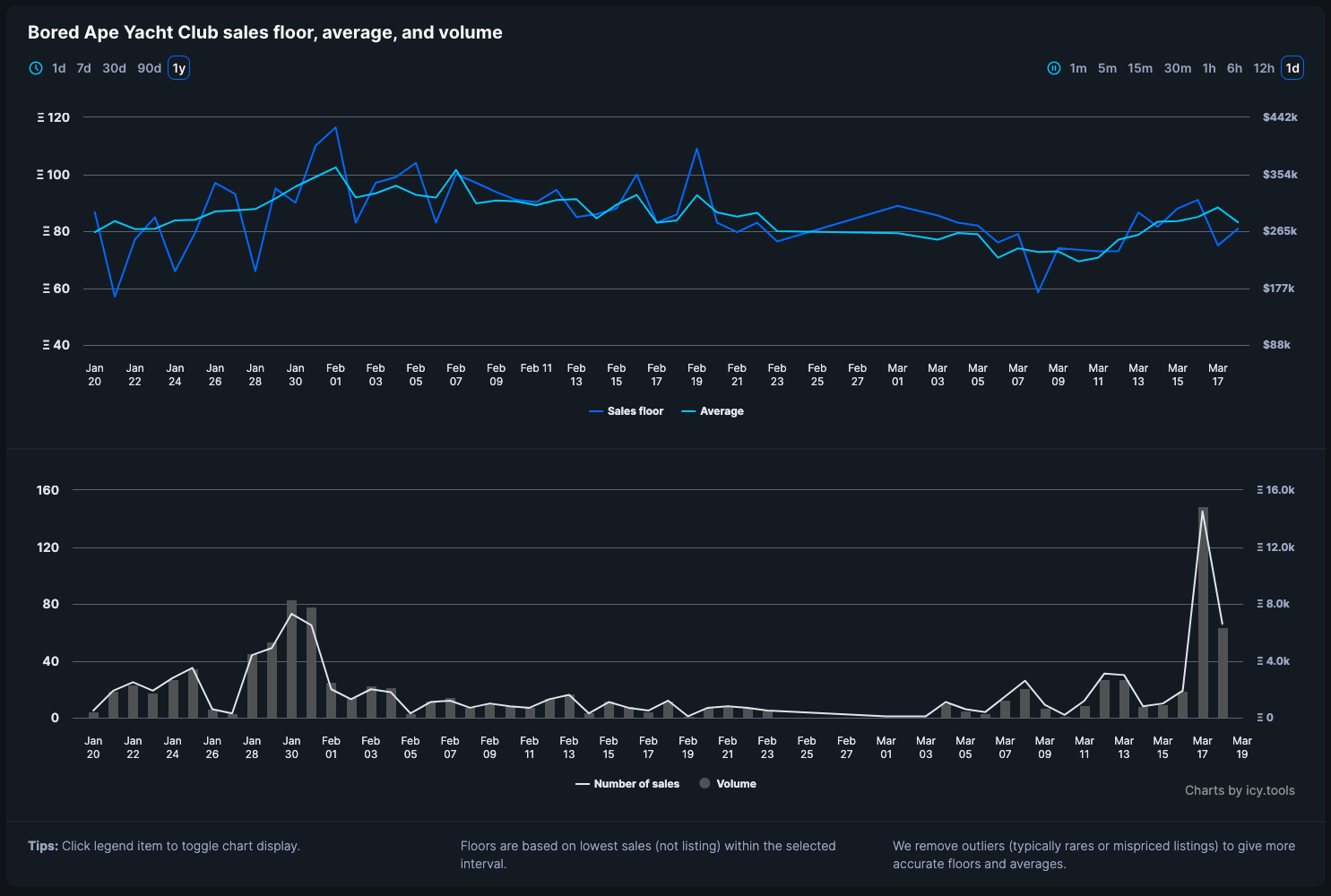 Sign in or unlock Premium to continue
To keep track of floors and volumes you need to sign in and validate your Icy Premium access.
Learn more about Icy Premium
Dogs Unchained frequently asked questions