JOYWORLD JOYsmilies
0x1f94ebd13201a9f39c6827cccfc8559f500ba653
9,910 Circulating Supply
10% Royalty
Welcome to the magical world of JOYWORLD! Where the joyous art of John Orion Young (JOY) comes to life in the form of JOYsmilies, JOY's first series of 1/1/X collectibles. With over 200 hand-sculpted...
traits, JOYsmilies are a true celebration of creativity, whimsy, and playfulness. Get ready to enter a world where anything is possible, and JOY is always just a smile away!
Read more
Always DYOR and confirm all URLs are legit, including OpenSea.
The links above are pulled from OpenSea and may change at any time, even OpenSea's link. All sales data is based on blockchain data for this contract address.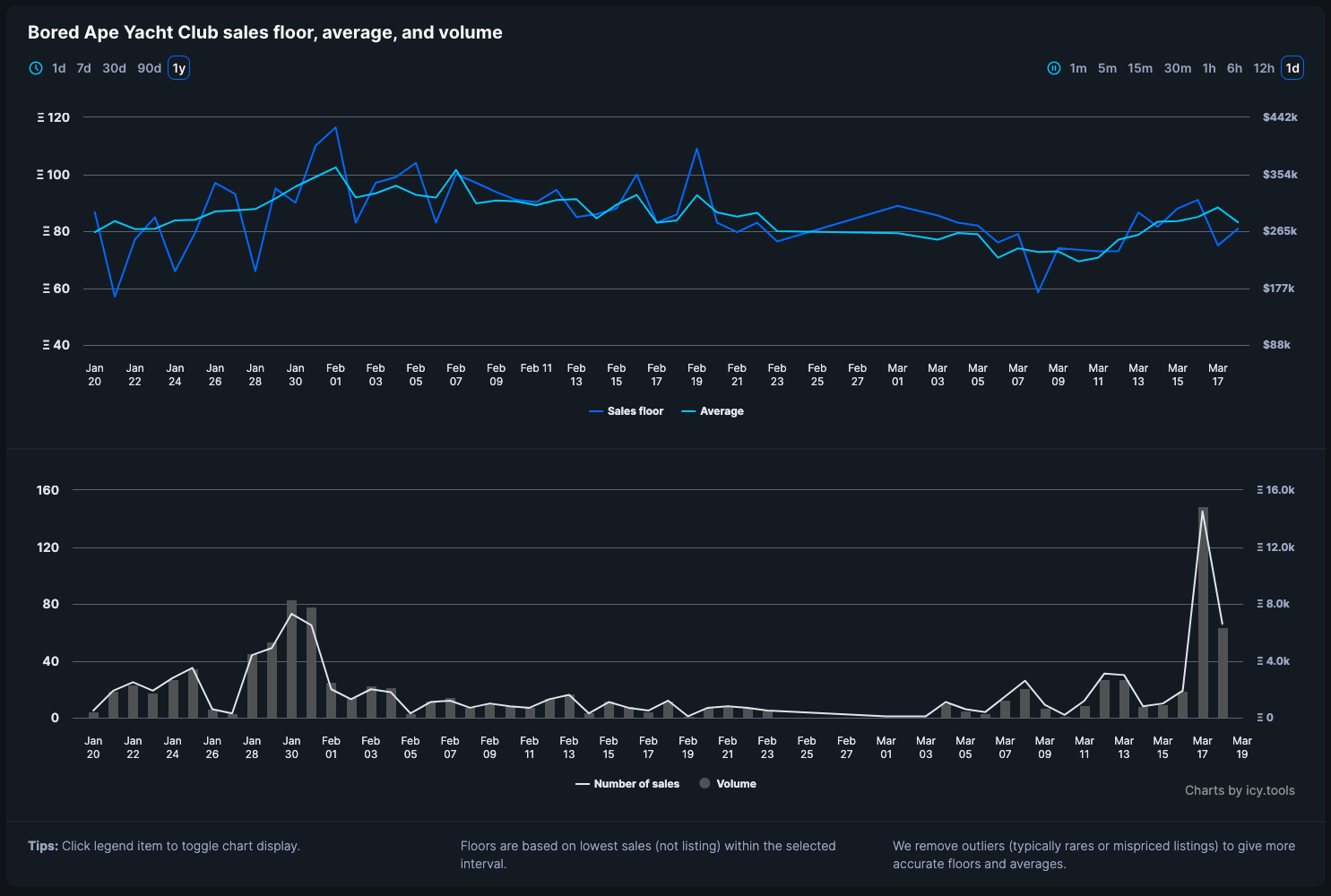 Sign in or unlock Premium to continue
To keep track of floors and volumes you need to sign in and validate your Icy Premium access.
Learn more about Icy Premium
JOYWORLD JOYsmilies frequently asked questions