Moonbirds
0x23581767a106ae21c074b2276d25e5c3e136a68b
9,997 Circulating Supply
5% Royalty
Moonbirds is the art collector's PFP. Each of the 10,000 digital artworks in the collection grants holders access to unique experiences to connect with artists and own and champion their art. As a...
community, Moonbirds is a home for creatives, dreamers, and collectors seeking real connection as we all contribute to the future of web3 art, culture, and technology.. Moonbird art is entirely in-chain, meaning the images are outputted directly from the smart contract, with no need for storage on IPFS or the like. There are also a number of customisable backgrounds available to holders based on their on-chain activity (such as other NFT holdings)—which disappear when the bird is transferred. You can check what each bird looks like with the different backgrounds (and see if they have any unclaimed rewards!) on our site
Read more
Always DYOR and confirm all URLs are legit, including OpenSea.
The links above are pulled from OpenSea and may change at any time, even OpenSea's link. All sales data is based on blockchain data for this contract address.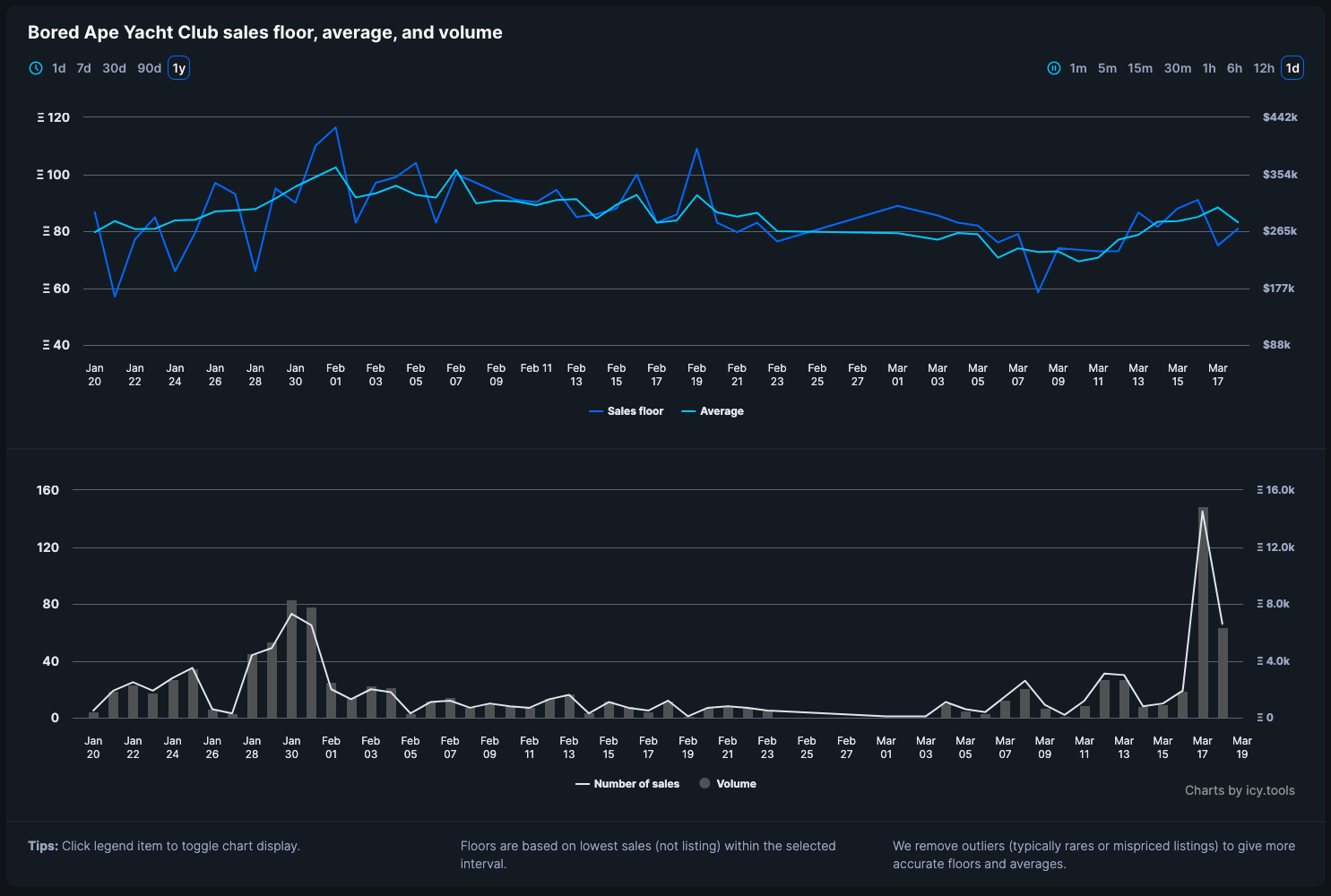 Sign in or unlock Premium to continue
To keep track of floors and volumes you need to sign in and validate your Icy Premium access.
Learn more about Icy Premium
Moonbirds frequently asked questions