🎉 Icy 1 year sale! For a very limited time, Icy Premium is 66% off – only $24.99/mo for annual plans! Top off or sign up today! 🎉
PirateApes
0x3b9edbc42ba4acedb4f2aa290aefbb40cd10fcac
5,699 Circulating Supply
10% Royalty
Welcome aboard the PIRATE APES - a real-life brand built around strong community, solid art and real rum. Whether you want to get your hands on irl rum drops, enjoy exclusive access to alcohol related...
member benefits and meet-ups, or just kick back and forge new ride or die friendships, the pirate ship has now docked at the yacht club.
Read more
Always DYOR and confirm all URLs are legit, including OpenSea.
The links above are pulled from OpenSea and may change at any time, even OpenSea's link. All sales data is based on blockchain data for this contract address.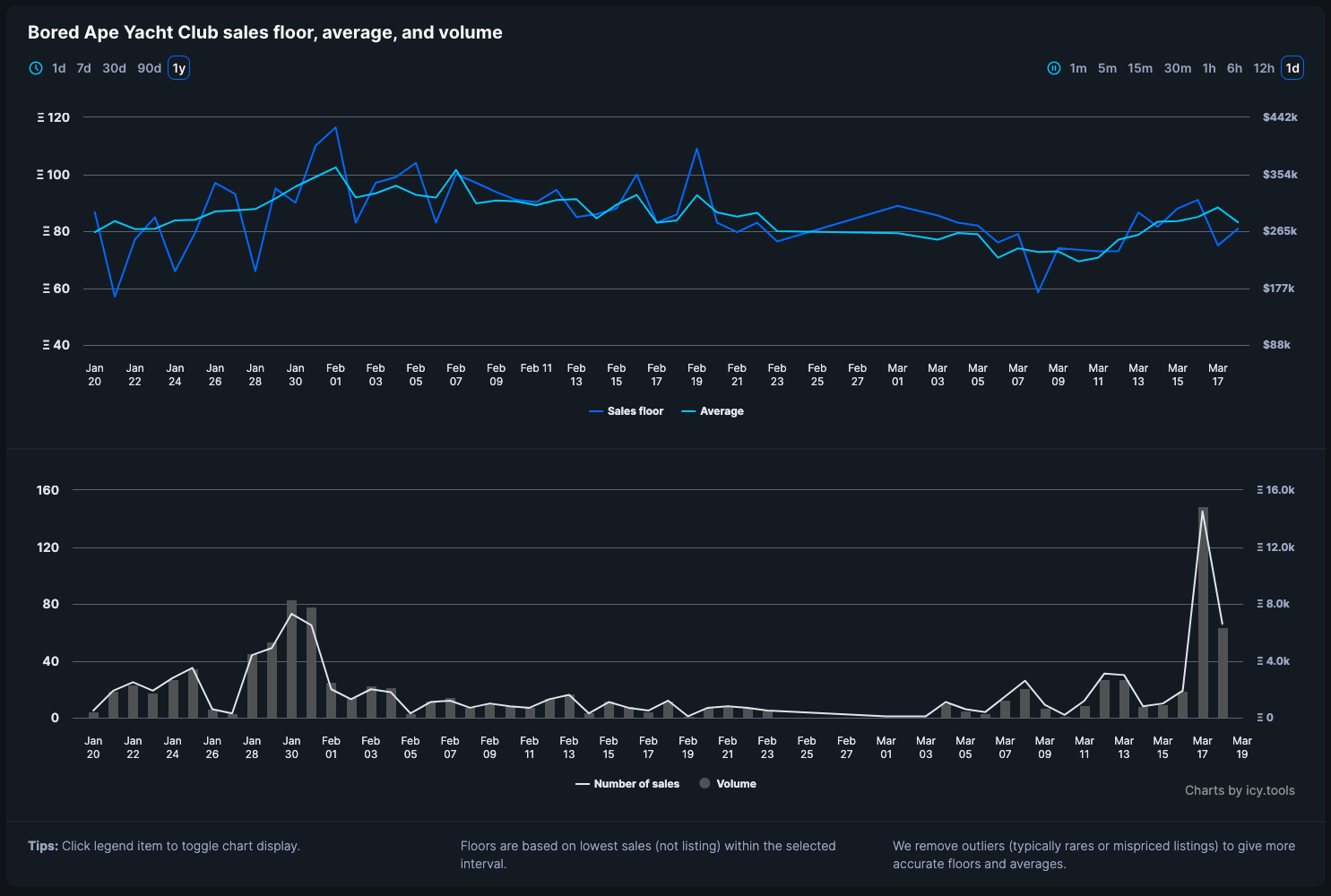 Sign in or unlock Premium to continue
To keep track of floors and volumes you need to sign in and validate your Icy Premium access.
Learn more about Icy Premium
PirateApes frequently asked questions